As I write during this most sacred of times, whether you celebrate the Spring Equinox and Ostara (Oestera-Eostre-Eastre), the festival of the cycle of the seasons, the death and return of the sun, the divinity of the radiant dawn, or Passover (Pesach) which commemorates the emancipation of the Israelites from slavery in ancient Egypt, or Easter (Pascha) a festival and holiday commemorating the resurrection of Jesus from the dead, for which scholars point out certain parallels in the Sumerian epic of Inanna, this passage of time is a season of rebirth, renewal, the freshness of spring rains, scent of blooming flowers and new beginnings.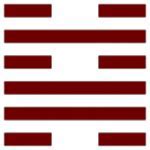 The divination for this week: HEXAGRAM 41: CONTENTMENT WATER within, LAKE without: Mystery within, Wonder without
There are no changing lines, which means it is the Hexagram of the present moment, the time rests the same.
Lake outside symbolizes happiness, communion, while Water inside symbolizes ones' own mysterious nature. The image is that of hidden water beneath a Lake, signifying an inexhaustible source of well being for all…it is a highly rewarding time of collaboration based on recognizing the value of both conscious and unconscious experiences. More relaxed than recent seasons, it is nonetheless a time of fulfilling work, restorative rest and inspiring play.
Understanding the message of the Oracle can often take time to decipher the deeper hidden meaning. Other times, parts of our reading jump out and speak clearly and directly to us. This week's divination had me spend some time reflecting and meditating.
After speaking with friends and neighbours during this period, one thing has stood out for me in relation to this reading – the connection with families and friends has gotten more intimate, there has been a slowing down, people are listening to the rhythms of life again, watching nature, moving slower, being together even at a distance with Zoom calls for Passover and Easter which has brought many joy and comfort. Yes there is stress, families are having to re-address their work, their space, the kids, and their everyday living, re-booting or searching out new communication tools, finding out what truly is important in their lives. Plus being of service has amped up considerably with food deliveries from local farms, restaurants and stores – we are eating more sustainably supporting ourselves and our local businesses. Local groups are getting together around the country to sew facemasks for their friends and healthcare providers.
There are those suffering in ways other than Covid-19, but some of them have adjusted to finding comfort, continuing their discussions online or on the telephone with their support systems and therapists. Another technique for soothing the emotions is the healing energy of water especially now. Whether taking walks by an ocean, pond or lake, or listening to meditative sounds of trickling water, taking long ceremonial baths with salts and essential oils, or having an image on the wall or your desktop, all will assist in soothing any disjointed and disconnected nerve endings. Even having a beautiful bowl of water nearby will enhance the healing qualities of her essence in your field.
When Divine Light and Divine Shadow are harmoniously balanced, the lived life within the world of manifestation and the soul's experience within the world of pre-manifestation are so closely linked…
Moments become hours, hours become days, days become months… time becomes a seamless series of enjoyable events and illuminating states. One's actions express one's intent perfectly…the unknown is meaningful and the unknowable a revelation. Truth speaks form every leaf and pebble. Sea and sky whisper the first story over and over. Chance events fall like lightening, provoking laughter like thunder…Days go by without a single thought rising unbidden. Clouds are the world's dreams, seasons its moods. Where does the timeless begin and time end? …
Another theme that is appearing is that time seems to have disappeared in a strange way. Days do float by, and people are taking the space to rest and nourish, catching up and adjusting sleeping patterns that were destroyed during our over-stressed, 'must get this done' daily living. Many like myself have taken time to do some form of a spiritual retreat to nourish and give strength to the inner spirit.
There is also no doubt that our "resting in place" has opened an immense cleansing and re-awakening of nature. The Himalayas are being seen for the first time in years – a whole generation had not even realised that the mountains were actually there in the distance – can you imagine? Here the water is pure, the air is fresh from the winds and the rains, and spring has sprung with plants and flowers blooming everywhere. My only hope is that we find a way to sustain this new balance in our lives, realising the old ways were out of control, that the bombardment of 'Business as Usual' will no longer be productive nor life-sustaining.
When the world of manifestation and the world of pre-manifestation meet, a rainbow bridge…no guardians at the gate save the few gargoyles holding up the rearguard of the last Age. A place of strange images morphing into one another along a drifting boundary between waking and dreaming. A place of madness for the uninitiated, place of untroubled transition for the initiated, the well-worn path Home…This formula signifies that you are attuned to the mystical marriage of the Creative Forces, the Source of symbols coming and going between the World Body and the World Soul.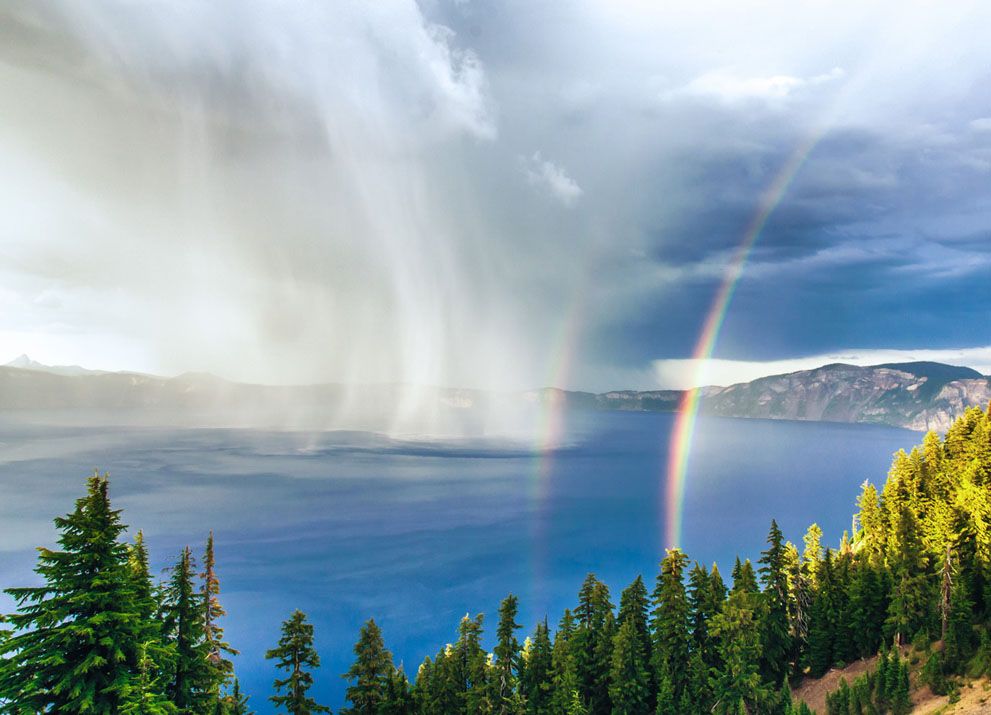 Here is a snippet a post that I received with some of my Soul Sisters from the amazing Dr Clarissa Pinkola Estes, who I have considered one of my mentors from my days of studying the Sacred Feminine:
"…all those who know the light of springtime banishes the dark in Oestera, all those who know now is the time for the strongest spiritual people to form the phalanxes and to walk relentlessly forward together against the dark… I call each in his and her own way to stand with..."
So if you've got a spiritual bone in your body it's time to call on your ancestors, spirits, guides, angels and protectors so that we can launch into new waters of wisdom with clarity and strength together. Please begin, if you have not already, to find some form of contentment within this containment. Use this sacred time.
In the 'Forest of Fire Pearls' it relates to: HEXAGRAM 46: HONOURING CONTENTMENT Success comes to those who seek the source of serenity. The situation is one in which one is content with contentment.
SEQUENCE OF SEASONS: Launching into new waters, the true self treasures the joyous mystery of every moment.
After things are freed from adversity, they withdraw into happiness: HONOURING CONTENTMENT is the dwelling place of wisdom
SOULS' JOURNEY The traveler dwells beside the cavern's spring: The voices of the ancestors echo day and night.
As Andrea Bocelli so graciously prefaced before his concert in the Duomo de Milano on Easter Sunday:
"On the day in which we celebrate the trust in a life that triumphs…I believe in the strength of praying together. I believe in the Christian Easter, a universal symbol of rebirth that everyone, whether they are believers or not, truly needs right now. Thanks to music, streamed live, bringing together millions of clasped hands everywhere in the world we will hug this wounded Earth's pulsing heart…the mystery and joy of rebirth."

https://cinnabarb.com/wp-content/uploads/2020/04/Inanna.jpg
329
610
Bernadette Macmillan
https://cinnabarb.com/wp-content/uploads/2015/06/logo2.png
Bernadette Macmillan
2020-04-13 23:56:44
2020-04-13 23:56:46
DDD DIVINATION DE DIMANCHE SUNDAY DIVINATION