Once again, this weeks HEXAGRAM speaks to our True Warriors engaging with the threat of the COVID-19 virus. They are our amazing Health Care Workers, Caregivers, First Responders and wonderful alimentary food workers out there dealing with the public on a daily basis. Through their dedication, skills, organisation, and knowledge they are handling this crisis with dignity and intelligence though understaffed and under-supplied. This week, people in isolation in the UK and across EUROPE took time out to applaud their courageous colleagues as a small gesture for the front line work they are doing.
At the same, time medical researchers and scientists are working round the clock, launching and posting more and more shared data, advancing and correlating analysis of the different international entries of information, hoping to create a universal standard to quickly spot the strengths and weaknesses of the virus and hopefully find a way to stop it. We are not in this alone someone out there has your back.
But there's another part to this divination, and it is about our shared human consciousness. Once we can get past the real virus of "fear" spreading like wildfire throughout the collective field, we need to take some deep breaths and a deeper look at the reality of the present moment. It seems we are tapping into the darkest part of the human psyche that correlates with the current Pluto – Saturn influence. We have come to accept the inevitable as new limits and restrictions are being placed on our freedom globally (Saturn) that a few months ago would have seemed absolutely impossible to administer. We've been told these restraints, rules, and regulations are for our own good and protection so that the virus flatlines, while at the same time, many are experiencing a sense of loss, mental and other health issues and financial hardship that will reverberate for many months if not years to come. But the Oracle speaks to the silver lining once we traverse all of this.
Considering that we are all now living in forced seclusion, it's important that we accept the inevitable change caused by this catalytic virus and go with the current flow, some welcome the slowdown yet it is not easy for many. The main mantra of the moment is to be flexible, be adaptive, and be willing to make difficult choices because things are changing daily even hourly (Saturn – Chronos – Time).
On the other side of this slow, evolutionary process comes the transformation (Pluto) where new creative ideas flourish and new technologies (Aquarius) and foundations (Saturn) will be built. One thing for sure is that our world will not be the same as we knew it before 2020, as the old order begins to disintegrate and the new vision is yet unforeseen.
Some of us are dropping our previous materialistic, consumer-oriented, "run-run-run", non-stop schedules, and somewhat self-centred way of being – I'm being kind here. We are being forced to re-evaluate what and who is really important in our daily living on this beautiful home we call Earth. The human species is very creative, and as Big Mama has stopped us in our tracks by sending us all to our rooms to reflect and recalculate, we are beginning to realise how critical this coming together of like-minded and complementary individuals really is (virtually of course), and how meaningful human touch and interaction actually is, while orchestrating unique ways to communicate and brainstorm with colleagues, friends and family. As we find new alliances, and original ways to balance work and life, these innovative modes of being and working, are supporting us to move forward together with integrity, and as a result we find greater value in all our relationships (Aquarius). We are also relying on the wisdom of our ancestors – i.e. washing hands with simple soap & water – your grandmother told you so 🙂 and sharing recipes, creating meal plans and craft and science projects with the kids and friends (virtually) like the old days with everyone in the kitchen.
Yet having to spend more time with the children and family can also be challenging as parents are under pressure to get work done at home and some mums are discovering that they now have to homeschool the little ones within a full work schedule. But businesses and coaches are finding new protocols and guidance, especially for Mom's, who are the ultimate multi-taskers, trying to find the balance in this crazy new paradigm. Parents with young families are also getting creative with online playgroups from the nursery school and there are now even guides available and new babysitting options. I am hearing that more and more mums are spending quality time with their children rather than being on the run and on the phone – life has slowed down (again our Saturnian influence) – and it seems the children are appreciating it.
For the older community, there are new support groups such as our wonderful local teenagers shopping for elders called 'Zoomers to Boomers', who do your shopping for you (serving six cities) and there are many other like-minded groups in other towns. The main mantra of the moment is to be flexible, adaptive, and willing to make difficult choices because things are changing daily even hourly. Sounds all very Aquarian to me.
In another sense we are also being proactive by taking space away from IT and all our electronic devices, putting down those phones to give quality time and attention to the ones we are with, making the time to read books and the local libraries are helping out by compiling reading bundles to help all ages get through the weeks ahead. To keep ourselves sane, we are also using and repurposing our technology to interact in QI GONG, yoga and spiritual support and coaching groups which bring us virtually together as a way to calm and reduce the stress and anxiety.
So the real essence of the reading tells us to treat each other as a Sacred Warrior, a noble spirit, let everyone be your Teacher and your mirror. Be mindful and respectfully honour each other during these trying times. As the last line says: "The relationships you cultivate now will endure forever."
"Namaste" ("I bow to the divine in you")
Here's the Divination: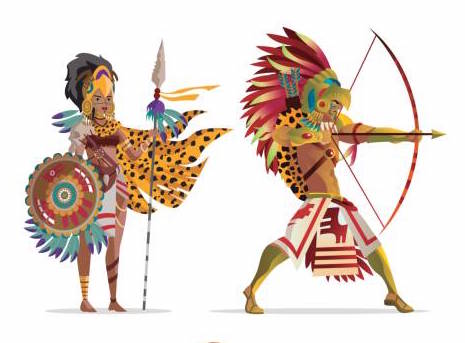 HEXAGRAM 61: STRENGTHENING INTEGRITY No changing lines thus we rest with the present "static" hexagram, which asks us to LOOK – PAY ATTENTION – CONTEMPLATE on the situation at hand.
IMAGE: …A female warrior and male warrior are jointly seeking advice from the creators and ancestors by consulting the divinatory instrument…
INTERPRETATION: This hexagram depicts the way for allies to strengthen the warrior spirit in one another. The union of the two warriors symbolises an alliance between individuals whose natures are complementary and mutually reinforcing…their alliance is based on a shared vision…they comport themselves as people of great dignity and merit which means that they dedicate their lives to making both their ancestors and descendants proud…Taken together, these symbols mean that you align yourself with others in order to transform your weaknesses into strengths.
ACTION: The masculine and feminine halves of the spirit warrior vigilantly treat each other with respect, courtesy and authenticity accorded great warriors. The skills and knowledge of the old ways are of little value if they are not applied to present day circumstances…spirit warriors create relationships with one another in order to train themselves to live a balanced and harmonious way of life with the utmost integrity…exchanging roles constantly, such allies face circumstances as a united front. Moving along with things when appropriate, creating resistance when appropriate, they use circumstances to train themselves to apply the old ways with honour, sincerity, and integrity. Because you make yourself such an ally, you find such allies and bring great benefit to all.
INTENT: What is difficult is to live the life of a spirit warrior all alone. Without relationships that support our goals, reinforce our values, and provide us complementary companionship, it is easy to give up our vision and accept a less demanding way of life. If we look around us for examples of how to live, we are sure to be drawn into a materialistic and self-centred way of life since other spirit warriors do not shout their presence…If we align ourselves with allies striving to sustain a balanced and harmonious way of life, we are sure to live the life of a noble spirit.
SUMMARY: Treat everyone as if they have a wise and immortal teacher within – and see everything they do as the teacher's subtle strategy for testing the depth of your perceptions. Treat everyone with respectful intimacy – avoid informal familiarity. Treat everyone like a great warrior armed with spear and shield – don't try to read others' minds. The relationships you cultivate now will endure forever.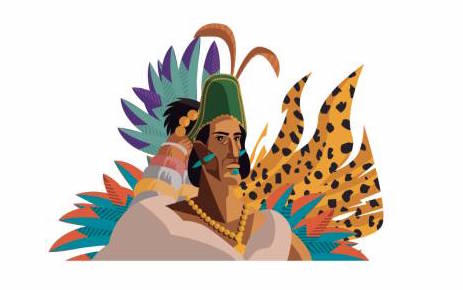 Hexagram 61 aka Hexagram 8 in other I CHING translations if you wish to investigate further meanings for yourself.
William Douglas Horden is a mystic and prolific writer and researcher on Divination and the I CHING. I consider him a mentors from afar.
A quote from him on divination:
"The art of divination is to step outside the flow of time in order to clearly perceive and accurately interpret the symbols of the eternal ideas. This act of perceiving the unfolding of present circumstances is an integral aspect of adapting to and guiding the ongoing manifestation of spirit."
Here is part of his reasoning behind developing the 'TOLTEC I CHING' for our age:
"…the ancients never thought of the I Ching as an unchanging monolithic artifact. It was a living Oracle that allowed them to communicate with the world of spirit. The oracular tradition was part and parcel of life long before the Chou dynasty produced the received, King Wen, version we know today."
Further clarification can be found in this blog piece:
ART by: Light Warriors ~ Guangjian Huang ~ deviantART
AZTEC WARRIORS – istockphoto-847970188-612×612.jpg
https://cinnabarb.com/wp-content/uploads/2020/03/1008184.jpg
1073
745
Bernadette Macmillan
https://cinnabarb.com/wp-content/uploads/2015/06/logo2.png
Bernadette Macmillan
2020-03-30 17:03:45
2020-03-30 17:03:46
DDD: DIVINATION DE DIMANCHE SUNDAY DIVINATION