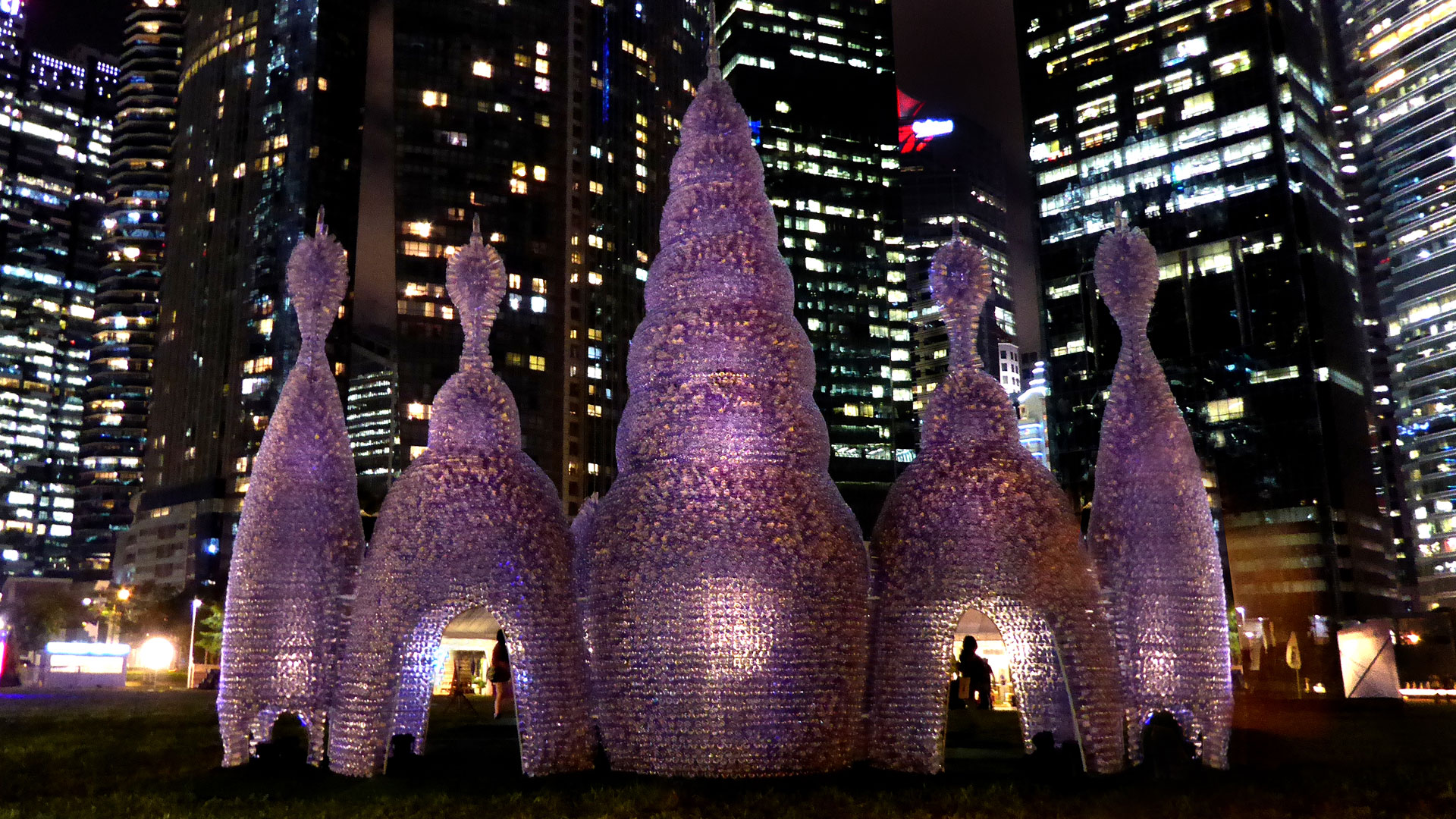 Sometimes you just have to let your own ideas slide when you come upon something or someone so fabulous that it stops you in your tracks. The work of this multi-talented & multidisciplinary UK artist is one of those. Luke Jerram's works go into my category of "J'ADORE' – and this particular work ties so beautifully into the GATE OF THE MOON. It is called the Museum of the Moon, but this piece is really a MOON TEMPLE in and of itself, as shown below here in this video placed in the Great Hall with its special blue lighting, just watch as you enter into the womb of the installation. All these images speak for themselves.
The fact that Bristol, UK was the inspiration with its enormous high and low tides – 13 feet difference at times – brings the feminine directly into play. It ties into the Moon and her myths, her cycles, how they affect the earth and each one of us, tying into our emotions, our bodies, and especially the women, as we are directly affected by her within our own Moon cycles.
We have just passed the Equinox, day of equal light and dark, and have entered into our Autumn season here above the equator as well as just experiencing a gorgeous Full Moon the following day – very potent tidings. Why not start taking note of the Moon and her cycles and see how it affects your moods, and your body. Keep a journal, take note, or make art. Getting in touch with seasons, luminaries, planets, flowers, and things outside of our own little universe can make for powerful teaching and awakening. I know I was feeling funkier than usual, and I tapped inside with my meditations, and checked and looked at my chart and this Moon was definitely contacting my astrology and my psyche.
This installation is now traveling the globe – how fitting as the Moon, herself travels around us. It will be interesting to see how each site affects the participants. Check here  to see if it is coming to a city near you.
Next time you see the ocean and her tides think of how everyone, everywhere on this magnificent globe of ours is seeing another tide in another place and another way and yet we are all connected. Ending with another piece by Luke Jerram of our wonderful GAIA, MOTHER EARTH reminding us to take note of our seasonal changes here and what they bring and how we are one beautiful connected living being. How fitting that you see the Moon and the Earth together in their unified field. Remember to get in touch within and keep in touch and let me know how your perusing goes.
Image: Ocean Pavilion by Luke Jerram
Videos: Luke Jerram
https://cinnabarb.com/wp-content/uploads/2018/09/Ocean_Pavilion...jpg
1080
1920
Bernadette Macmillan
https://cinnabarb.com/wp-content/uploads/2015/06/logo2.png
Bernadette Macmillan
2018-09-27 01:18:24
2018-10-02 02:48:51
WOW – "J'ADORE"